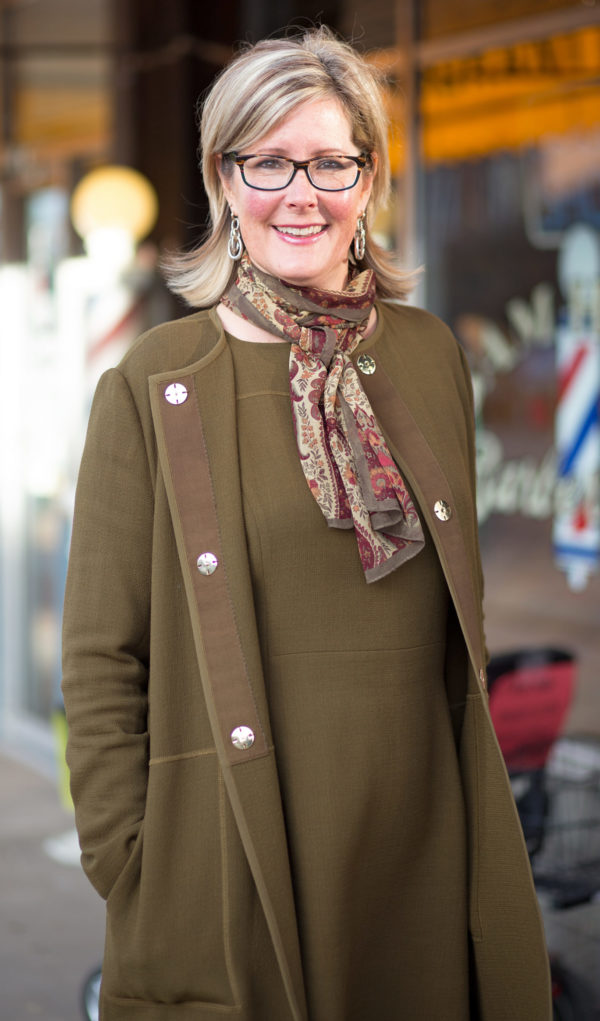 Arapahoe County is my home.
I've lived here all my life, and my husband and I have raised our three sons here. I am a school board member, a business owner, and a community leader. I have spent the last 20 years serving and volunteering to improve the lives of the people who call this place home.
I am running for county commissioner because the decisions we make today will have an impact on our quality of life for generations to come – and I have a history of working with the community to produce lasting solutions to our most pressing problems.
Arapahoe is one of the fastest growing counties in Colorado. While that growth means increased economic opportunity, it also presents a host of challenges: providing access to mental health care, expanding transportation infrastructure, and planning for future zoning, to name just a few.
The office of county commissioner calls for someone who will advance the best policies to protect and improve our way of life. Not just for the year ahead, but for the next 3, 5, and even 10 years.
As a two term school board member and a business owner, I understand how to plan for a changing future. I also know the importance of bringing a diversity of individuals and organizations into conversations about how to do it. Whether it's joining forces with the state to expand mental health care locally, engaging stakeholders in the budgeting process, or providing for the livelihoods of my employees, I have demonstrated my commitment to making Arapahoe County work for everyone.

With over two decades of community service and a track record of business success, Carrie is excited to get to work as Arapahoe County's next commissioner. Learn more about Carrie's background, priorities, and plan in her own words in the tabs below.
6 year Englewood Business Owner
2-term member of the Littleton Public Schools Board of Education
President of the Colorado Association of School Boards
Member of the Littleton Public School Financial Advisory Committee and Audit Committee
Member of Arapahoe County Long Range Planning Committee
Englewood Chamber of Commerce Englewood Leadership Exchange
Board member for Immigrant Pathways Colorado
Littleton Public Schools Leader

Chair-District Accountability Committee
President of PTO Presidents Council
Chair of 2012 Campaign to Increase Investment in Schools
PTO President at Elementary, Middle and High School Level

Colorado Wildlife Federation Education Director
Growing up in Arapahoe County, I learned the importance of giving back. As a child, I volunteered alongside my parents through our church and in the disability community. From a young age, I realized the significance of working with others to preserve the values we hold dear.
Throughout my career, the most important thing I've learned is that public service is a rewarding journey that requires, honesty, commitment, passion and hardwork.
My own journey began when I took a job with the Colorado Wildlife Federation advocating for the protection of our public lands. Working with stakeholders from around the state, I helped facilitate strong, lasting community partnerships by bringing local voices to the table.
My Experience in the public and private sector is extensive. In 2012, I worked with others in our community to bring in much needed investments and resources for our schools.  I witnessed the power of people of different beliefs and backgrounds to organize and work for change.
That experience inspired me to pursue my passion for public service further, and I was elected to the Littleton Public Schools Board of Education in 2013. At the same time, I served on the Colorado Association of School Boards Board of Directors, eventually being elected Chair.
As a business owner in Englewood since 2014 I have had the pleasure of working with some of the most talented individuals and supporting them in their goals.
As a County Commissioner I would bring an understanding of the important issues facing the County and our cities and their economic health with a unique insight into the importance of good policies for the working families of Arapahoe County.
For the last 20 years, I have come to know Arapahoe County's biggest challenges – and its greatest strengths. As a business owner, and community leader, I know we can make Arapahoe County work for everyone by letting the people who live here take the lead on important conversations about shaping our community's future.
Whether it's working to streamline transportation in a congested area or expanding critical health care services, you have a stake in what goes on here, and I'll make sure your voice is heard.